On Wednesday, November 3 at 9 a.m., the City of Tuscaloosa broke ground on River District Park.
River District Park will be constructed next to the Tuscaloosa Amphitheater along the bank of the Black Warrior River. The park will serve as an outdoor extension of the Saban Center, allowing for coordinated indoor and outdoor programming for children and families.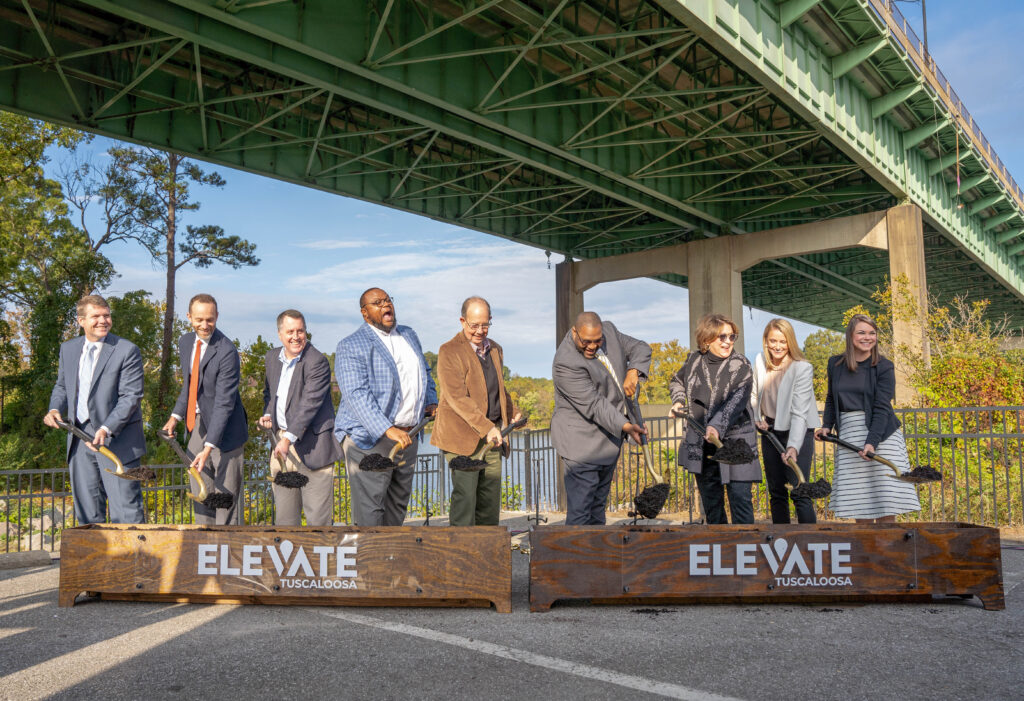 "More than just a park, River District Park will be a gateway to Western Tuscaloosa," Mayor Walt Maddox said. "Thanks to Elevate Tuscaloosa, we are making substantial improvements to the function, flow and design of this area. By the time the Saban Center opens, this area will be the perfect home for it."
Located at the corner of Jack Warner Parkway and Greensboro Avenue, River District Park will include open green space, river-viewing areas, a multi-functional plaza, a performance stage, a pavilion, a significant amount of RBG lighting and a pathway connected to the existing Riverwalk. A pedestrian bridge, funded by a federal BUILD grant, will also be constructed across Jack Warner Parkway, providing safe access between the park and the Saban Center.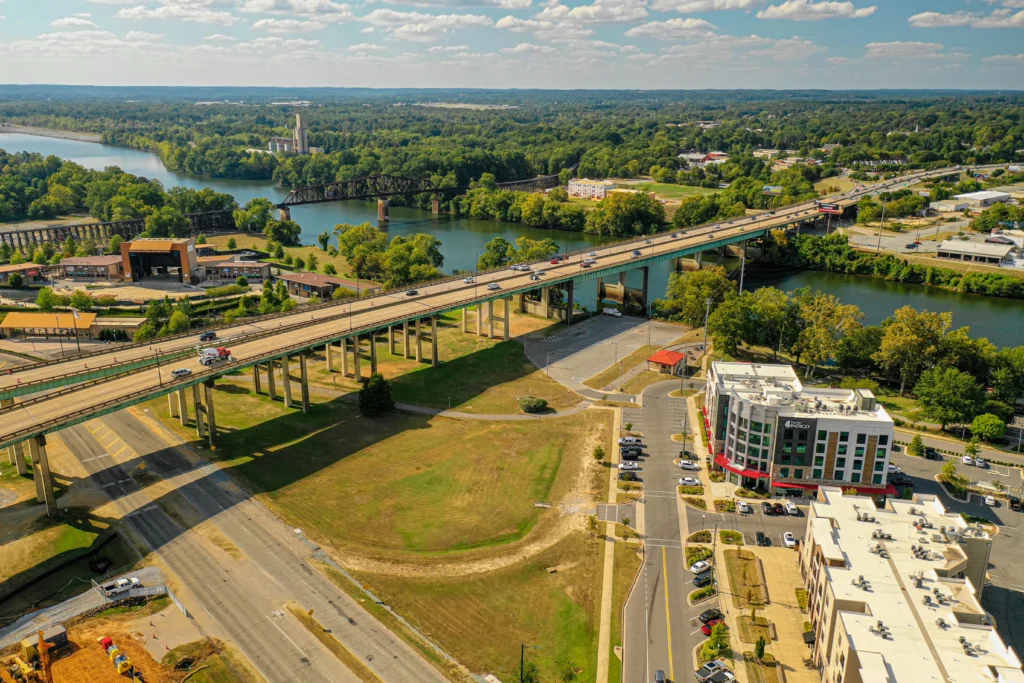 "Terry and I are honored and grateful for the opportunity to participate in the building of the Saban Center, an elite learning facility which will feature a STEM center, as well as a state-of-the art theatre," Nick Saban said. "The riverfront park is the first phase of a very special place for all families in our community and state to enjoy."
Construction on River District Park is expected to be complete by Fall 2022.